The Company
Offering simple and flexible payment solutions for every business.
247Pay was founded in 2019 by Christian Farrugia and Geoffrey Farrugia. Their vision was simple – to revolutionize the finance industry through simple, flexible, and reliable Fintech solutions.
Seeing that existing card payment solutions and online payments had not evolved much, the founders decided to start offering more advanced payment solutions that can help businesses grow. At 247Pay, every customer is our partner. Your growth is our success.
247Pay is part of HandsOn Group – a global technology company offering a range of IoT Solutions around the world. For more information visit HandsOn website here:

We help businesses accept payments across all their sales channels. Through our services, we make sure that your customers use their preferred payment types whether it is online, in-app or in-store
We offer online and in-store payment solutions that can accept all major credit cards at super competitive rates.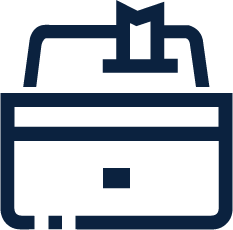 To complement our services, we also offer complete POS solutions, fiscal cash registers, fiscal printers, price computing scales and other related software and equipment.
We understand business and the ever-changing financial landscape. We use our knowledge and expertise to give the best financial consultancy.
We represent and work with some of the leading fintech companies around the world. When it comes to delivering the best product and service these are the partners that we work with.




1000+

Satisfied Customers
"247Pay customer service is second to none. Our company is extremely happy with the payment solutions they provided for our delivery drivers and whenever we need their support they are simply a call away. We recommend their services to anyone who wants to grow his business."
"In our sweet but busy environment, we need a quick and reliable in-store point of sale solutions that can accept all major credit cards without any hassles. Through myPOS, 247Pay has delivered just that and more. With super competitive rates, we are being charged much less than normal banks, leaving more money to invest in our company."
Frequently Asked Questions
How can I open a merchant account?
Opening a merchant account is easy and can be done online from the comfort of your laptop, phone or tablet.
Please establish contact with any of our authorised agents. An email containing a registration link will be sent by a 247pay agent, and you just need to follow the step by step instructions.
What details do I need to provide to complete my account registration?
Here is the information which you will need to fill when onboarding:
Login details 
E-mail with which you will sign in
Password – it must contain at least 8 characters, a lower and an upper-case letter and a special symbol
Mobile phone number – for urgent communication and verification purposes
Your personal details 
name, last name, date of birth, citizenship and your place of birth

 
Business details 
General information about the activity, address, registered company number and name
Legal form of your company – as per local corporate law
Director details – in case you are not a director and are an authorised person, please provide us with a document to verify your authorisation, such as a Power of Attorney.
Additional details
What you intend to use the account for, what is your main source of income, what is the annual anticipated turnover, what is the average transaction amount you expect, do you have any websites or other online presence, such as social media profiles or other online directories?
The referral code box is to be filled if the signup is completed together with a myPOS distributor or if your myPOS device was purchased from a myPOS distributor.
Once you complete the signup form, you will receive a confirmation email to the provided email address. Follow the link in the email to confirm your address. Next step – a short online identification in order to verify your identity.
How long does it take to open the merchant account?
This will usually take between 3 – 4 working days for Sole Traders and 7 – 8 working days for Company accounts, Partnerships or Associations.
The KYC due diligence process and procedure depends on the structure of the entity and this is conducted as per the stipulated EU regulations.
Can you integrate to our website – Online shop / mobile APP?
Yes we can integrate a payment gateway to your website or enable mobile payments in your APP.  We are able to assist with the configuration.  Our checkout process supports leading e-commerce platforms like Magento, Opencart, WooCOmmerce, Prestoshop X-Cart and ZenCart.
Are payments processed securely?
Our payment solutions are compliant with the latest security standards and technologies. All client card data and financial transactions are handled by our libraries and secure servers.
Are there any hidden costs?
Opening a Merchant Account is free of charge. There are no monthly or annual service fees, the merchant only pays for the services used.
Please access the following link for specific information on our pricing and fees  https://www.mypos.eu/en/pricing-and-fees
Would you like to join us?
To keep our momentum, we constantly look for people that help us grow in various ways. If you work or specialize in the following areas we would like to hear from you.
Customer Support
Sales and Marketing
Accounting/Financial consultancy
Drop us a message and we will get in touch.
F26, Mosta Techno Park, Mosta, Malta
+356 99880502
+356 99355791